The LCM cluster is made up of the congregations
of Leighmoor, Coatesville and Murrumbeena Uniting
Churches.
Over the past 12 months the LCM Cluster have shared in a carol service prior to Christmas, shared the same material for our Lenten Bible Studies and have also shared other resources such as access to some of the families and children's activities. 
 There are plans to continue exploring future activities together as Christmas comes closer and there is a hope to share in a walk of witness on Good Friday.
The leadership teams, as well as the congregations of the LCM cluster, look forward to exploring ways they can share in the mission and ministry of Christ in their communities.
(Source: Newsbeat, August 2021)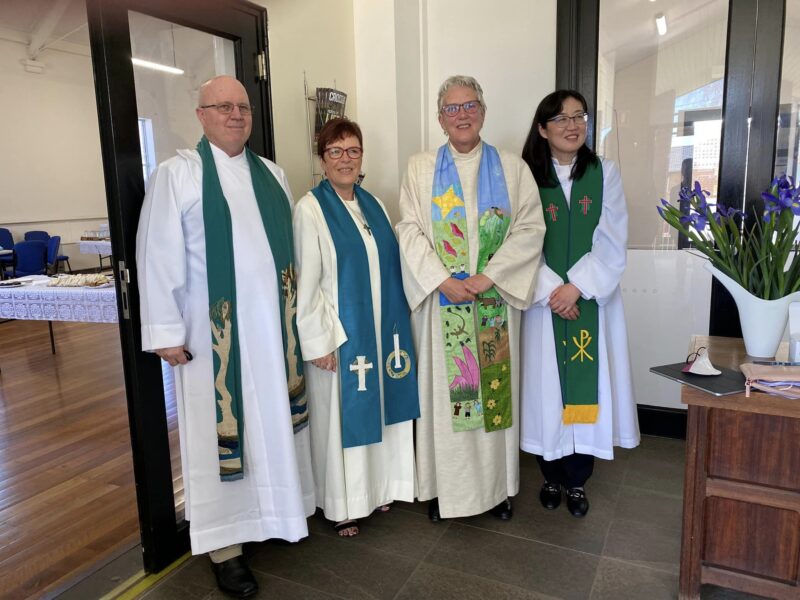 Congregations in the LCM cluster

Leighmoor Uniting Church
Minister: Rev Heeyoung Lim
LCM cluster combined services
Video: Combined service on Sunday 7th May 2023 @ Murrumbeena Uniting Church
Video: Combined service on Sunday 6th November 2022 @ Leighmoor Uniting Church
Video: Combined service on Sunday 15th May 2022 @ Coatesville Uniting Church